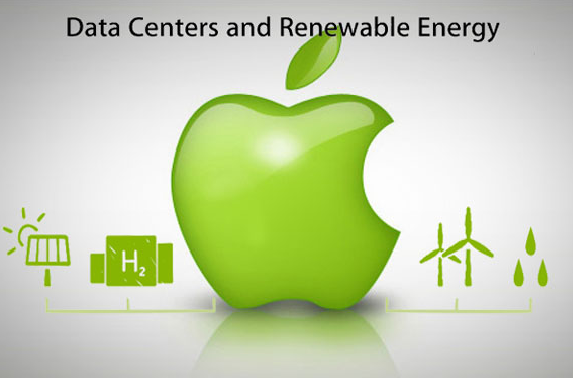 Many wall-street companies are investing on renewable energy. Tim Cook, Apple Inc. CEO was recently reported by BloombergBusiness saying:
Apple isn't investing in solar as a gift to humanity. It's doing it because it's a good business deal, Cook stressed at the Goldman Sachs conference. "We expect to have very significant savings."
and with Apple many other companies are investing in renewable energy because it is more profitable.
If investing in renewable energies is profitable for companies and their stockholders, that should also be profitable for ILC and for other Knowledge factories.

Apple project blueprint:
Cost: $850 million
Power: Apple will get 130 megawatts, enough to power 60,000 California homes
Location: First Solar's California Flats Solar Project in Monterey County
Contract duration: 25 years
Footprint: 2,900 acres (12 square kilometers)
Start date: Middle of this year
Completion: End of 2016 (in time to take advantage of a 30 percent U.S. tax credit)
Profitable? Yes, for both, although Apple and First Solar didn't disclose the deal's full terms
The report continues as follows:
As if to underline that fact, within minutes of announcing the solar deal, Apple's stock ended the trading day with a record valuation of $711 billion, making it the first U.S. company to cross the $700 billion mark. Shares of both Apple and First Solar surged.

Follow the Leaders

Google: Last year Google signed a 400 Mw power-purchase deal in wind, bringing its total to 1 gigawatt.
Microsoft: In the past two years, Microsoft has entered into deals for 285 Mw of wind, including one of the world's biggest contracts for a single facility.
Amazon: Just last month, Amazon jumped into the race, signing a 150 Mw wind agreement.
Ikea: In September, Ikea and a group of large companies committed to becoming 100 percent renewable by 2020. The furniture retailer already gets a significant amount of its power through company-owned wind projects worldwide.
Wal-Mart: The big-box retailer has been busy putting panels on the tops of its big boxes, with more than 100 Mw of capacity installed.
Other famous companies taking renewable energies as serious profitable investment include:
A large-scale embedded solar array will be switched on at Toyota UK's engine production centre at Deeside in North Wales.

Almost 13,000 solar panels will provide up to 10% of all the electricity required for manufacturing at the site, which makes petrol and hybrid engines for Toyota Avensis and Auris models sold throughout Europe.

The solar array, commissioned as a multi-million-pound project delivered by British Gas, will significantly reduce the site's carbon emissions. It took three months to install the panels, supplied by Tata Power Solar, which cover an area that's the equivalent of almost eight football pitches.

The facility can generate up to 3,475,000 kWh of electricity each year – enough to produce up to 22,500 car engines. The Toyota plant's carbon emissions will fall by 1,800 tonnes a year, a figure matching the combined weight of 1,260 Auris hatchbacks."
The 1.6-megawatt General Electric Co. turbines went into operation today at the Russells Point, Ohio, auto factory, according to a statement. ConEdison Solutions owns and operates them and Honda is buying the electricity under a long-term contract."
Together, Renault and Gestamp Solar will use solar panels to cover a total area of 450,000 m², which is equivalent to 63 football fields. The Renault factories receiving solar panels are those in Douai, Flins, Maubeuge, Batilly, Sandouville and Cléon. The areas covered by solar panels will be staff parking lots at Maubeuge and Cléon, and roofs of delivery and shipping centers at Douai, Maubeuge, Flins, Batilly and Sandouville.

The solar project will have an installed power capacity of 60 megawatts, which could power a town with a population of 15,000 annually. By switching to these solar panels, CO2 emissions will be cut by 30,000 tonnes per year.

"This solar panel project is part of the Renault 2016 - Drive The Change plan, which aims to reduce carbon emissions by 10 percent by 2013 and an additional 10 percent between 2013 and 2016. To do this, Renault is partnering with Gestamp Solar, which is a multinational corporation specializing in renewable energy, steel and automotive assembly. The idea is to install solar panels at manufacturing plants throughout France.
See more here
Tesla recently announced that its Gigafactory, which will produce electric car batteries, will be located near Reno Nevada. ... In his press conference, Elon Musk stated that the factory will produce all of its own energy using a combination of solar, wind, and geothermal.
Aluminium producers
Producing alumimium is a heavy electricity consuming process . National Aluminium Company Limited (NALCO), an Indian company is now turning to renewable energy
The latest public sector company to join the renewable energy bandwagon is National Aluminium Company Limited (NALCO). The company, one of the largest aluminium production companies in the world, has announced fresh plans to install a 100 MW wind energy project, and is scouting land for the same. The new project would require an investment of Rs 660 crore ($110 million US).
Drop a link for more examples …