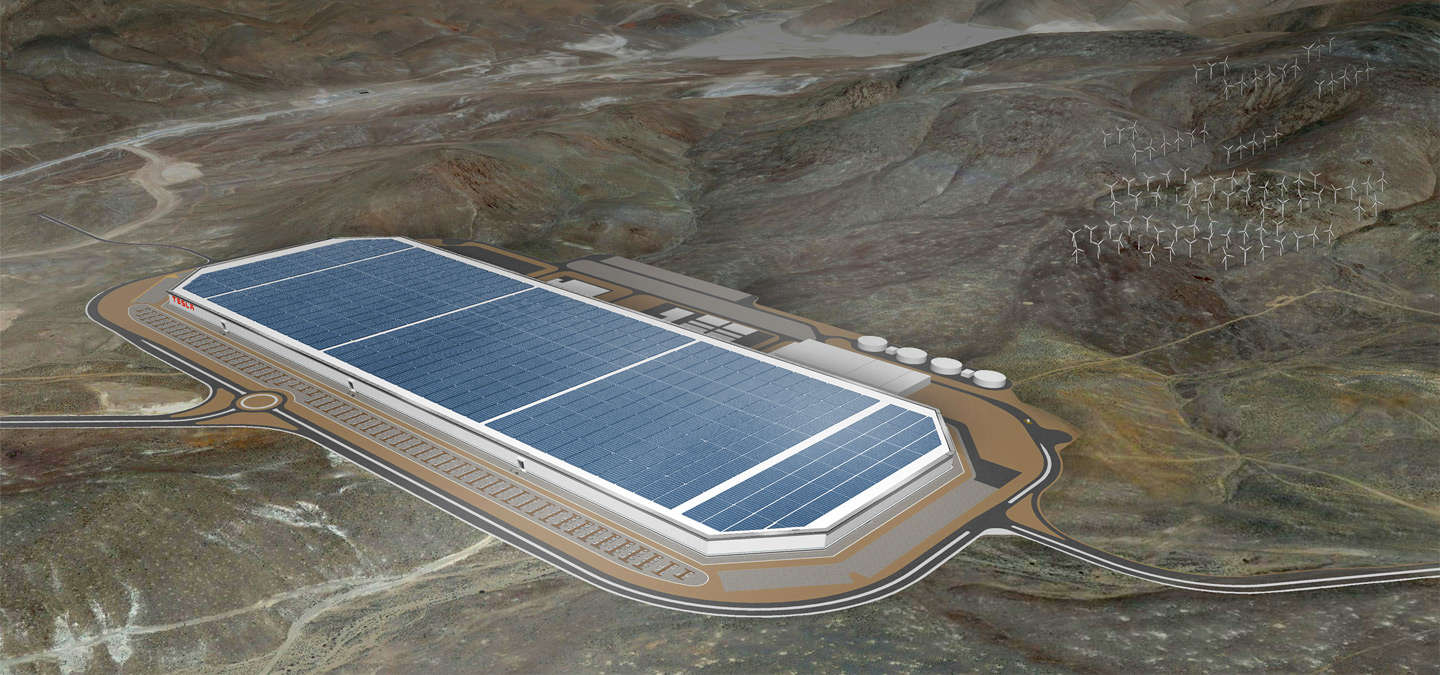 Tesla and Panasonic are investing $5 billion in the world wide largest battery factory (actually the biggest factory of any kind): the Gigafactory. When finished, in a couple of years, it will offer ~1/2 million m2 of working space under a single roof covered by solar panels. The batteries are meant to equip the 500,000 cars Tesla CEO, Elon Musk, intends to produce every year. January 4th, 2017, the first 30% of the factory was inaugurated and the battery production started.

The gigafactory will be a sustainable zero emission factory. 70 MW of power will be generated by the largest solar panels rooftop ever built plus additional ground panels. The heat waste produced by the batteries will be recycled in the building heating system.
The Gigafactory shows that, even profit-driven industry, can benefit from renewable energies.
The 500 GeV ILC with a wall-plug power of 164 MW would require "only" 2.3 gigafactories electricity production to be fully operational (well… as long as solar exposures in Kitakami1 and the Nevada desert are similar !).
Sustainability:
GigaFactory 1 is an all-electric factory with no fossil fuels (natural gas or petroleum) directly consumed. We will be using 100% sustainable energy through a combination of a 70 MW solar rooftop array and solar ground installations. The solar rooftop array is ~7x larger than the largest rooftop solar system installed today. All-electric allows for greater efficiency in the factory itself along with zero carbon emissions.
A large portion of building heating is provided by waste heat recovered from production processes. Gigafactory's closed-loop water supply system uses six different treatment systems to efficiently re-circulate about 1.5 million liters of water, representing an 80% reduction in fresh water usage compared with standard processes. Construction is underway for an on-site recycling facility that will safely reprocess all types of Tesla battery cells, modules, and packs, into various metal products for reuse in new cells
Quote from "Tesla Gigafactory 1 Investor Event January 4, 2017 Tahoe Reno Industrial Center – Sparks", the full document is available from Electrek:
Tesla Gigafactory 1 Investor Event (January 4, 2017) Tahoe
---
1 Kitakami Japan, north of Tokyo in Iwate prefecture proposed ILC site.
---